Custom prints
FROM 5.000 UNITS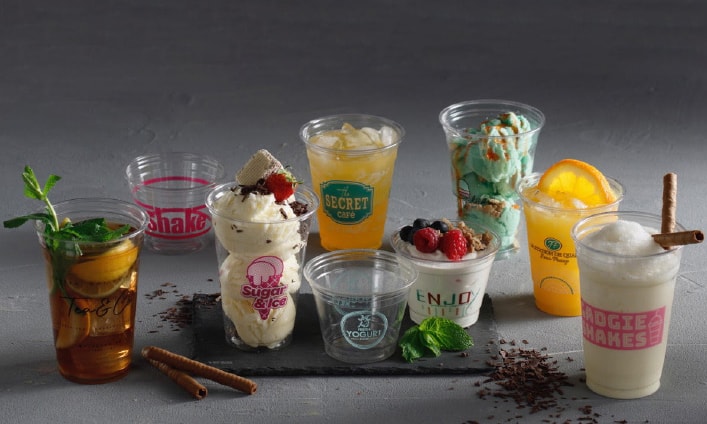 Personalize Your Packaging:
Elevate your brand by customizing our RPET Cups to captivate your customers and foster brand loyalty. We provide tailored print solutions for your food and beverage packaging needs.
Collaborate with our in-house design team to craft exceptional artwork for your brand or let us work seamlessly with your chosen design agency. Our mission is to simplify the process of branding your packaging, ensuring a memorable experience for your customers, whether they enjoy your products on-site or off-premise.
Streamlined Process:
Meet with your dedicated sales rep to choose print type and material.
Receive a custom print price quote for approval.
Submit your print request to our in-house design team, either using their expertise or providing your own artwork.
Review and approve the proof (final artwork) before production begins.
With your approval and a purchase order, the proof goes to production.
Your sales representative will inform you of timelines. You will also receive a link where you can track your order status through an SMS and email.